Principal's Message: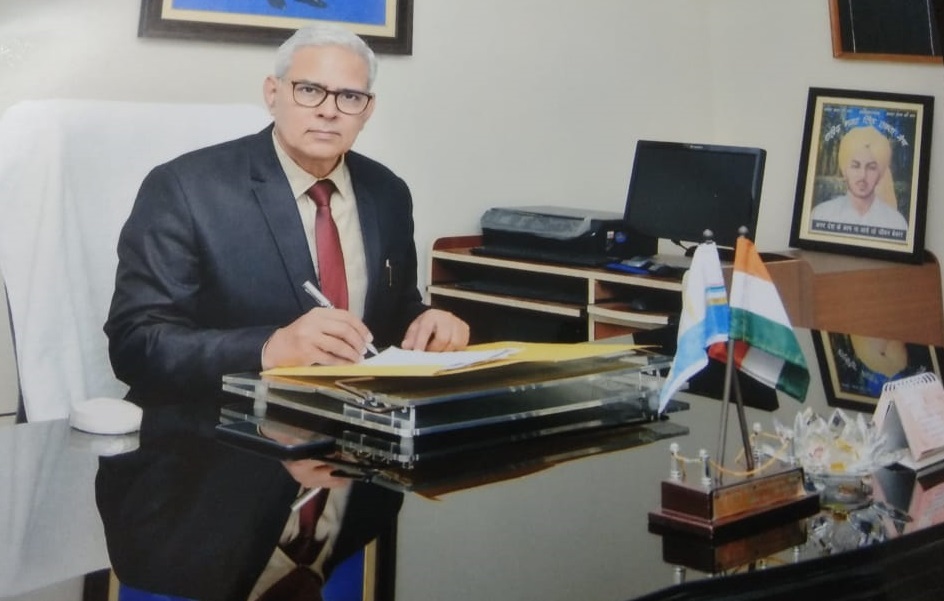 Dr. Naresh Kumar Malik

M.Sc(Gold Medallist), M.Phil, Ph.D.(Botany)
I feel immense pleasure to take charge of principal of such a prestigious institution on Feb. 28, 2003 which is built by the income of farmers and labourer. I will always strive for the progress of this college. I wish to remember a message of Swami Vivekananda- "Arise, awake, and stop not till the goal is reached". Swami ji used to say "The greatest sin is to think yourself weak. He said that- "Infinite patience, infinite purity and infinite perseverance are the secrets of success in a good cause". These thoughts are very relevant for youths specially students. Ex-President Dr. A.P.J. Abdul Kalam's thoughts and suggestions are also very useful to our students. He said- "You have to dream before your dreams can come true. Without involvement you can't succeed and with your involvement you can't fail. Don't take rest after the first victory because if you fail in the second, more lips are waiting to say that your first victory was just luck". I like to share two lines of a urdu poet which is very effective and relevant to students-


मंजिल मिल ही जाएगी, भटकते ही सही,
गुमराह तो वो हैं, जो घर से निकले ही नहीं


This college has witnessed the transformation of many young men and women into leaders of humanity not only in India but also abroad. Over the decades this college has produced many outstanding personalities in different fields of expertise. In its journey through decades, this college is in verge of transition time when the globe is shrinking and demanding the new needs of the present time. This prestigious institution is all set to maintain the balance between pristine glory and all necessary changes in academics to suit the requirements of 21st century so that the students of this college join the society fully equipped to serve as outstanding professional and good human beings. It is nice to look back at years gone by and be proud of the achievements of our past but as a progressive educational institution, we need to look into the future and the future needs of our society, country and globalization issues which our students have to address when they go out to work with society. Therefore we had been striving hard to create a professional environment based on our ethical and moral values so as to nurture the professional attitude with a feeling of responsibility towards our society in our students. A good physical body needs a good soul inside it so as to spread the light of positivity and to achieve this goal we have been conducting not only Academic Seminar, Symposiums, Lectures, Exhibitions etc. but the cultural as well as sports activities also. The goal is to reach higher and higher.
We plan to spread our wings further and reach the new skies by way of expanding infrastructure and introducing more professional and career oriented courses. I pray that the blessings of God are always showered upon our management, staff and students so as to enable them to continue working hard towards the betterment of the society.